Marriage is a journey of love, where two individuals meet one another hand in hand, step by step.

~ Debra Valentino
Couples Coaching can be accomplished pre-engagement, during engagement or within marriage.
Your sessions are custom planned and organized to meet your specific needs as a couple.
Your sessions can also serve as a sort of date night, as there's no shortage of fun involved!
During the sessions, we examine practical matters (such as wedding planning, budgeting, finances, careers and goal setting), along with the nitty-gritty (such as emotions, frustrations, family/in-laws, and even sex)!
Couples who meet with Minister Debra Ann after taking the SYMBIS: SAVE YOUR MARRIAGE BEFORE IT STARTS assessment are reporting remarkable success.
What we love most is that Minister Debra Ann's coaching is helping us grow as individuals and as a couple. It's very interesting to see, learn, and explore the fundamentals of our personal connections that we otherwise might not have discovered on our own. You will benefit from your time working with her, no matter how long you've been together as a couple, or how well you think you know each other. Minister Debra Ann's coaching is very beneficial.

~ Ben D.
Our coaching sessions with Minister Debra Ann have given us something to look forward to during the global pandemic's shelter-in-place. Debra has dedicated her time and effort to supporting us as we continue our journey to become husband and wife. We truly value her feedback in our coaching sessions, and we have no doubt that Minister Debra Ann will be the best officiant for our special day. We are both very grateful for her investment in our relationship.

~ LaNece D.
During this global pandemic,
we can meet virtually in the comfort of your own home,
which also reduces social distancing frustration.
Debra has been amazing before, during and after our wedding. She did our premarital counseling, and helped us to grow stronger as a couple. She was amazing at the wedding, not just being the officiant but also being there for us and helping us through the emotions. Now that we are married she checks on us, and it feels so good to have that warm heart of hers still praying and thinking about us.
~ Libby
We highly recommend Minister Debra Ann as an officiant and as a couples coach. She's helpful and fun!

~ Michael and Libby DiGiovanni
You will be amazed by how quickly things improve when you are coached toward the direction of your dreams.
Contact us today to reserve your sessions while time slots remain available.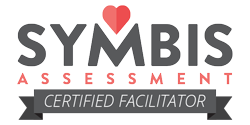 As a certified Symbis Facilitator and Couples and Family Coach, Minister Debra Ann provides valuable coaching for couples and their families.